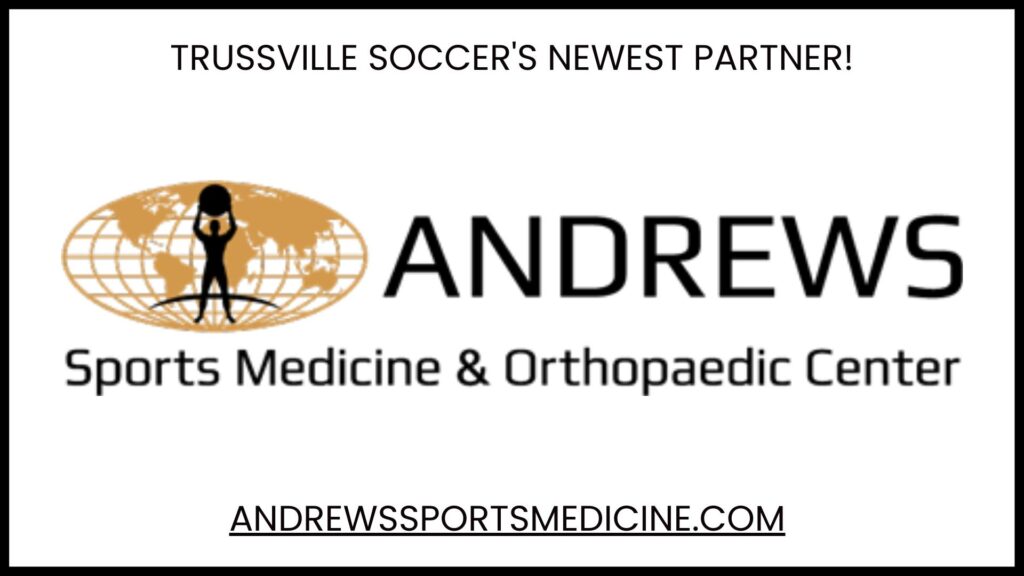 Trussville United Soccer Partners with Andrews Sports Medicine
TRUSSVILLE, Ala. – Trussville United Soccer Club is pleased to announce that it has formed a new partnership with Andrews Sports Medicine & Orthopaedic Center. The Andrews Sports Medicine logo will be proudly displayed on all TUSC uniforms for the duration of the 2022-2024 Club Jersey Sponsorship uniform cycle.
"We are thrilled for this opportunity to work with a practice like Andrews Sports Medicine," said Eddy Nalley, TUSC President.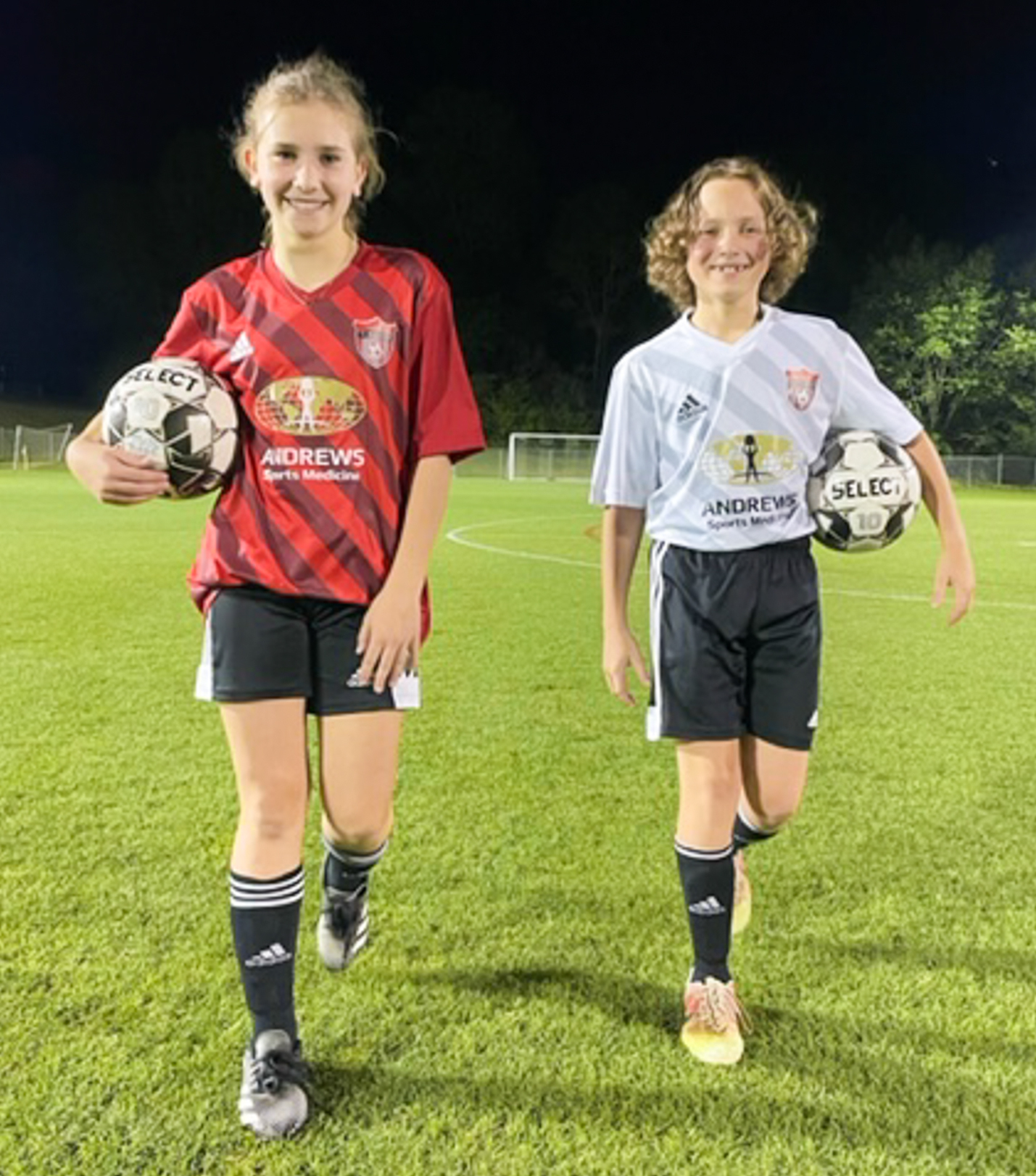 Andrews will be providing swift access to same/next-day appointments through their 24/7 call center. The Andrews-Trussville clinic is a short 2.5 miles away from the fields, making it easy for parents and athletes if an appointment is necessary.
"In addition to their quick accessibility, the team at the Trussville clinic will be providing programs that educate parents, coaches, and players on sports injury prevention," Nalley stated.

"I am very excited to be working with Trussville United Soccer this season," said Dr. Daniel Smith, one of the non-surgical physicians at Andrews Sports Medicine Trussville location and parent of a Trussville United Soccer player. "Our family is proud to call Trussville home, and my four-year-old son is already having a great time playing at the club," Smith continued. "It's going to be a great experience serving these athletes at our Trussville clinic."
Dr. Smith will be joined by Dr. Christopher Carter and Dr. Marc Rothermich, who specializes in surgical sports medicine, at the Trussville Clinic. "This is going to be a great opportunity working with Trussville United Soccer," Rothermich proclaimed. "Both Dr. Smith and I have a lot of experience working with young athletes locally at Hewitt-Trussville High and Middle Schools," continued Rothermich, "and Dr. Carter has a great relationship with the kids over at Clay-Chalkville. The local ties the three of us have will play a big role in developing strong relationships with the coaches, parents, and players at the club."
---

Andrews Sports Medicine - Trussville
Andrews Sports Medicine's Trussville clinic is within Ascension St. Vincent's Trussville building, located at 7201 Happy Hollow Road, Trussville. The clinic is staffed by two, non-surgical sports medicine physicians – Dr. Christopher Carter and Dr. T. Daniel Smith – and orthopaedic surgeon I sports medicine specialist, Dr. Marc Rothermich. Same day and next day appointments are available in most instances. To schedule an appointment, call (205) 939 – 3699 or visit AndrewsSportsMedicine.com