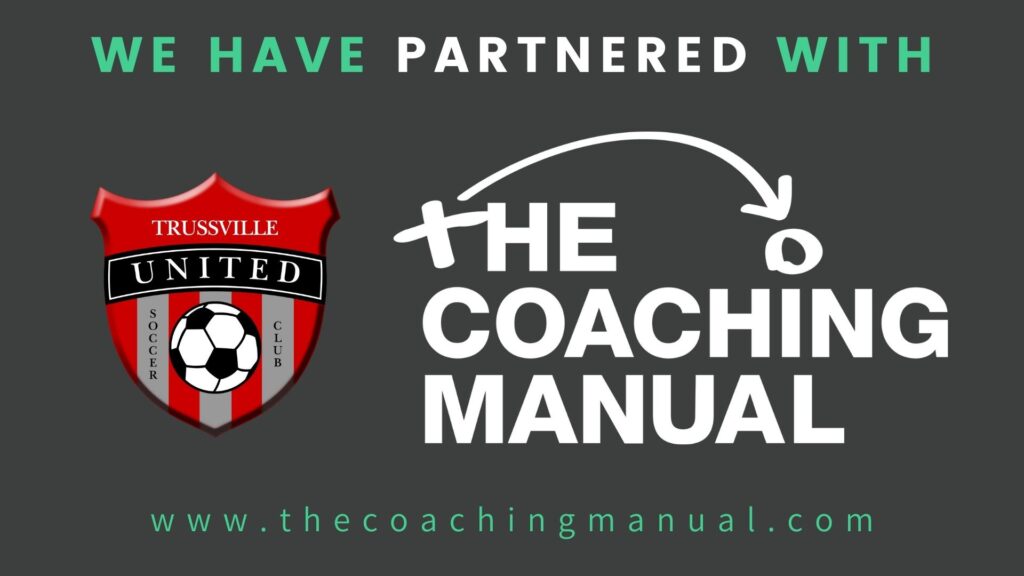 Trussville United Soccer Partners with The Coaching Manual!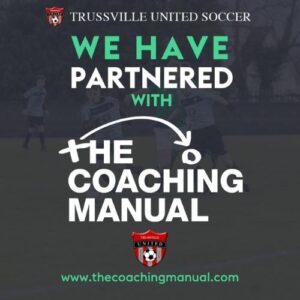 RE:  NEW Coach Platform - The Coaching Manual
Trussville United Soccer has partnered with The Coaching Manual!
We are delighted to announce that we have partnered with The Coaching Manual in order to support our coaches with the world's best tools and digital training content.
The Coaching Manual is a resource built for soccer coaches who want to improve their understanding of coaching, find real practical sessions which they can use, and accelerate the development of their players by creating a first-class soccer learning environment.
Chris Barton, Founder of The Coaching Manual, said: "The Coaching Manual was built to make top coaching content available to everyone, whether they are a student, volunteer, or working in the professional game.  Our objective is to inspire coaches and players around the world to fall in love with football like we did. We are proud of what we have built, and proud of the fact we are able to help thousands of coaches around the world every single day."
The wealth of broadcast-quality video content available on The Coaching Manual includes a series of masterclasses delivered by some of the most highly-respected coaches in the game, recorded in partnership with the League Managers Association.
The platform also features a number of professional tools, such as the session and diagram creators, shareable folders and club organisational tools, and The Coaching Manual's intuitive Season Planner.
Trussville Academy Director, Jason Woodall said:  "The Coaching Manual is the most innovative and robust Coach Education Platform on the market today.  One of the most vital pathways and challenges for Coaches to learn is watching other Coaches.  In today's society, we are all extremely busy including our Coaches.  The Coaching Manual brings Professional Coaches to our Coaching Staff via their smartphones, computers, and tablets!  It's amazing to have access to the best coaches around the world coaching actual players in sessions with the click of the mouse or just by opening the app on the phone... We are grateful for the vision of The Coaching Manual and Founders!"
The Coaching Manual is trusted by coaches, clubs, and organisations around the world from grassroots to elite level, including Southampton FC, Sheffield United, Rangers FC, AYSO, Chicago Fire, and more. The platform is also used by high-profile professional players in England training to be coaches through TCM's partnership with the Professional Footballers' Association (PFA).
For more information, visit www.thecoachingmanual.com